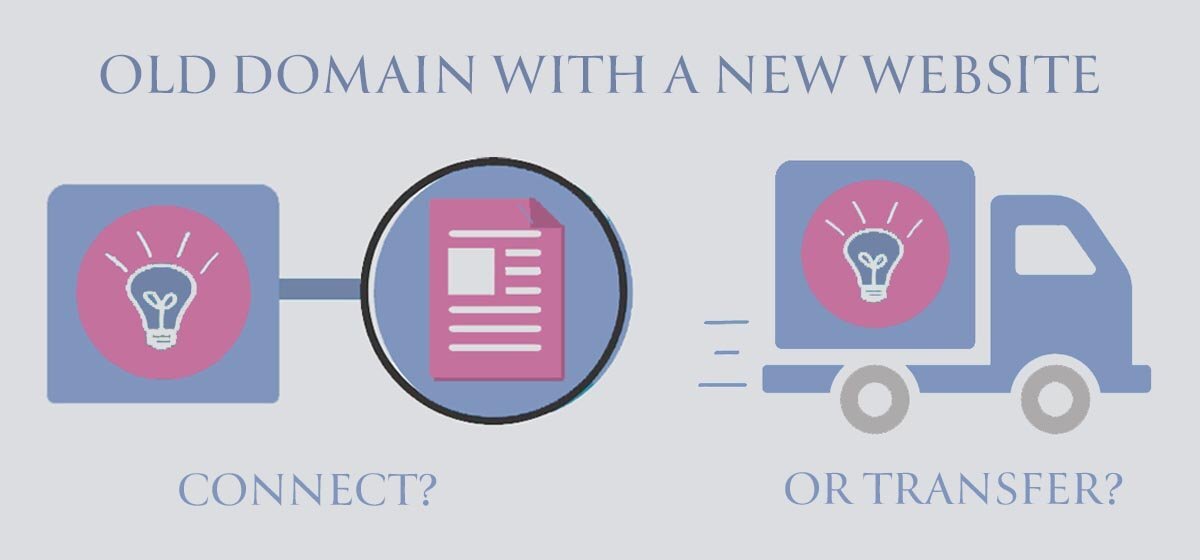 Most businesses start their online journey with a custom website and a domain name. Adding a business-related domain name adds credibility to a brand's website, making it easy for customers to trust the brand and make a purchase.
A domain host is necessary to easily get a custom NZ domain name or any other country domain name. It allows businesses to explore multiple domain names to see which is available.
There is a lot of discussion about whether a business can transfer or connect different domains. Some people also believe that transferring and connecting domains fulfil the same purpose.
In this blog, we will dig deeper into transfer vs connect domain mean and how they differ.
All About Domain Transfer
A domain transfer is a process wherein a business changes its domain registrar from an existing one to a new one for multiple reasons. Some of the common reasons why businesses decide to carry out the domain transfer timeline include the following:
Other domain registrars offer better pricing or improved services




The current domain registrar does not provide good customer support.

Other domain registrars offer enhanced security options, making it a better choice.

The list of tools available with other domain registrars is better for managing the type of website a business requires.
How To Complete Domain Transfer?
Check whether your current domain registrar is eligible for transfer.

Get in touch with your domain registrar and ask for an authorisation code.

Remember, without the authorisation code, one cannot complete the

domain transfer timeline

.

Choose and sign up for a new domain registrar as per requirement.

Next, to initiate the domain transfer timeline, enter the new domain name and the authorisation code to begin. You will also be required to pay a fee.
All About Connecting Domains
The process of connecting domains is also called domain mapping. Under this process, businesses can directly point a custom domain name to a new web hosting server used for the website for improved accessibility.
Here, businesses must complete their renewal payments towards the domain registrar and any email services chosen as required. The top reasons behind connecting domains include.
Separate dedicated management of domain and website using different servers.

Less hassle as it is more direct and requires fewer steps for completion.
How To Connect Domain?
Register the desired domain name with any domain registrar

Pick a web hosting server based on the necessary website requirements

Configure necessary DNS settings to connect the domain name with the new hosting server's IP address

Set nameservers if needed to manage DNS records.

Wait for the propagation process to complete, which usually takes around 48 hours, to allow DNS servers to accommodate the modified domain settings.

Now, test the domain connection by using your domain to access your website on the new server.
Transfer vs Connect Domain: Comparison
It is less time-consuming to connect a domain when compared to domain transfers, which take over 7-10 working days to complete.

Businesses with more than one functional domain can manage all their different domains using one domain registrar only when they connect domains, helping with better operational efficiency.

Businesses currently using email hosting with the existing domain registrar do not have to give it up and start fresh when they connect the domain, which is otherwise mostly mandatory during a domain transfer.

Domain transfers allow central management of all things related to website management, making it easier for businesses to get issues resolved faster as there is only one domain registrar to contact.
Conclusion
Both domain transfer and connecting domain processes allow businesses to improve their website and domain management as per capacity. 
With the advantages and disadvantages of both these processes, the decision between the two solely depends on the business requirements and capability.
Connecting a domain to a new web hosting server is quicker and more flexible when compared to domain transfers. Some advantages of domain transfers include better customer support, increased scope of better customisations, etc. Choose as per preference and enjoy the perks.